I have this thing that I hate about myself. It's maybe an anxiety thing or a lack of confidence, but I don't want to label it really to give it any power over me. My hubby calls it my fat freak out moments. It takes the form of changing my outfits ten times before heading out for the night and throwing each one on the floor with a "valid" reason for why it looks terrible, or maybe getting physically ill before I have to go onto the stage, or not applying for higher positions because I "know" that they won't hire me. It can also take the form of me becoming almost paralysed for minutes/hours/days before certain events and internally shitting my pants. This is what happened to me today.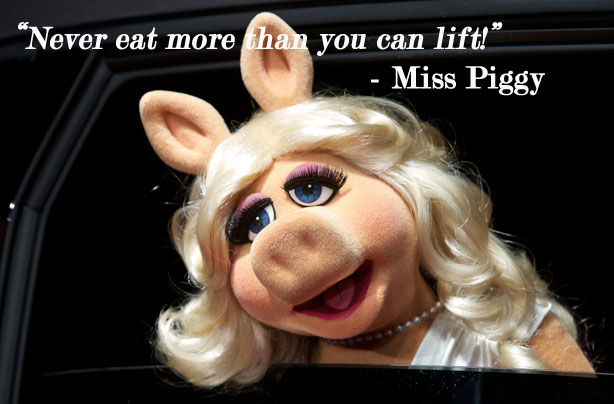 My little nephew is severely obese. He is 14 and I'm not even sure how much he weighs anymore. But at 10, he over took my weight and I was severely obese then too, but I was 35. He has just signed up for personal training with an ex-army corporal to keep his weight in check. I am so proud of him and so is the army guy. However, this week, my nephew is in Adelaide for awhile and so he asked if I could take his spot on the bootcamp so he didn't lose his money (it's prepaid and he is really stingy!) I said "yes" of course. Who doesn't want a free personal training session? But that was three days ago and silently I have been shitting myself. What if I can't handle what he sets? What if I puke? What if I am the fattest/slowest/weakest/ugliest person there? What if he says that I'm a hopeless case? Endless dribble of internal monologue that I have to keep silencing. Then it got to this morning and I had a Doctor's appointment (routine 4 yearly checkup) and then a nail appointment. I got to the Doctor and she said, "Oh! You are quite overweight, you should keep on top of that" to which I responded, "I was 132kg and over the past 5 years I have lost 50kg, I'm trying my hardest" and she said, "oh" with a face on her like she swallowed an entire lime. Took a little hit to my confidence. Then, two hours before my personal training I was freaking out. I kept repeating my mantra "This too shall pass" "Cela passera aussi" (I even said it in French to give it more oomph). I turned up and the army guy said, "so, how much do you work out?" and I said, "I do an hour every day" and my gorgeous friend jumped in and said, "She has been working her tits off for years and has done super well" (I love that girl!) and he was like, "Let's go then".
Well, let me tell you. I was pretty close to a Biggest Loser style power spew. The Doctor took 7 vials of blood, I'd had one piece of bread with sugar and salt free peanut butter and a glass of milk to eat all day (due to nerves) and I was feeling a bit woozy. But I pushed through like I had something to prove.
I walked out an hour and a quarter later feeling strong and empowered. I may have been the ugliest person there but I fought my own fight and battled the voices in my head that said I couldn't do it. And I made another appointment for myself. In his only time slot available this week.
Tuesday. 5am. W T actual F????
FFF xoxo